Meet the talents of the CEA-List institute
The CEA-List institute stands out as a major player in software science research. It contributes significantly to technological progress in crucial areas such as artificial intelligence, cybersecurity, interactive robotics, data processing and the factory of the future.
Meet the talents behind the Institute's scientific excellence.
Engineers, researchers, technicians, PhD students, apprentices, together we think and develop the technological solutions of tomorrow: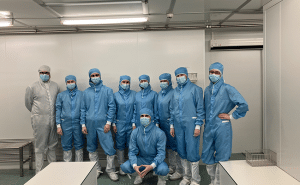 Découverte des Installations de la DRT du CEA par les étudiants de Grenoble INP Phelma Le jeudi 23 novembre, les […]
Read more